We help our clients develop a content marketing strategy, create content that engages and interests their clients, and provide them with the resources they need to distribute that content in whichever format is best suited to their audience.
Content with a difference
TOMD is a content marketing agency with a difference. We believe that how you deliver your content matters just as much as the content itself.
We produce expertly written content for the professional services market, crafted by subject matter experts.
We help you quickly and easily distribute that content via the channel of your choice – using our technology or our managed service.
Keeping a keen eye on AI advancements
We pride ourselves on being progressive and collaborative – we aim to 'make marketing solutions accessible to any professional services firm and enable seamless delivery to them and their clients'.
We have a record of utilising the latest technologies (our Content Development Platform is a great example). So, we have followed the evolution of AI content creation capabilities, such as ChatGPT, with interest.
Handy tools, providing research capabilities and identifying relevant trends, we regard these advancements as friend rather than foe, enabling us to enhance our content production process.
All part of the process
All of the content we create is carefully crafted to be meaningful and engaging for your audience. We approach each piece with thoughtfulness and empathy, incorporating the key messages and any calls to action.
It starts with in-depth research into the specific topic area and we meticulously source and verify each statistic and fact, using our in-depth technical experience to ensure accuracy. We bring understanding, experience and relevance.
Taking content a step further
Integrated content, seamless delivery
When we produce content for our clients, we're always thinking of the bigger picture. While we can provide a content writing service in isolation, we prefer to take it a step further. 
We publish our content in a range of formats and distribute it via various channels, maximising the impact of your message and building brand awareness.
Take this news article for example:
Let's say that you post it to your website. It may be read by a few clients or prospects who venture past the home page, but it may be missed by others who interact with your firm via other channels.
At TOMD, we identify the different ways we can help you distribute our content to maximise its impact. We adapt our content to suit multiple channels – emails, social media, videos, guides, e-books and more – and provide you with the means to distribute it quickly and effectively. So, your target audiences experience your content in the format and via the channel that best suits them.
By integrating and adapting our content, we help you communicate seamlessly and consistently across your marketing channels. It ensures that every person who views and interacts with your content receives the same message and impression of your brand.
Content that suits your needs
Our content marketing services
Our content marketing services can be broadly categorised into three areas:
Get started with video marketing for just
£175
+VAT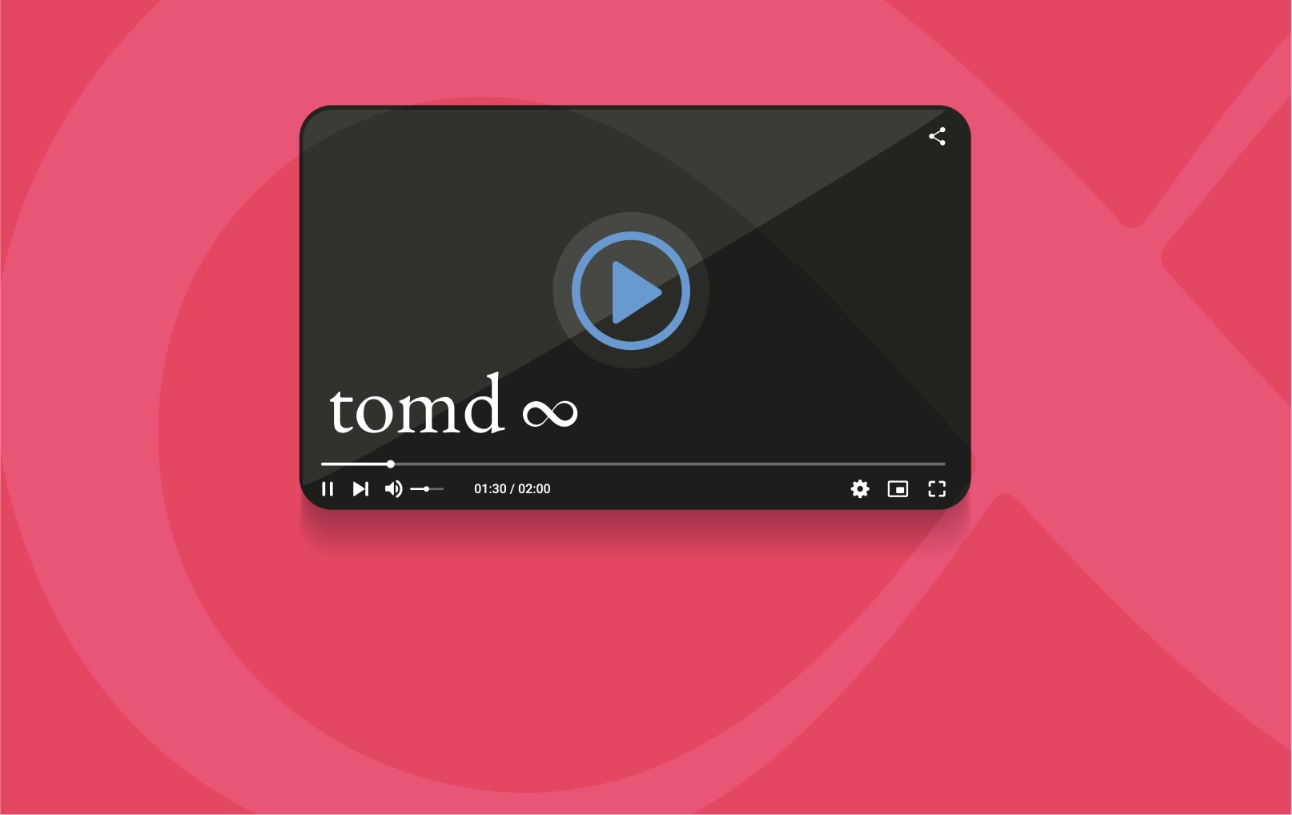 Get started with video marketing for just
£175
+VAT
Receive the latest insights, offers and advice to help you help your clients
We'd love to hear from you
To find out how we can help you grow your business and achieve your marketing goals, please get in touch.