Whether you already have a strong brand, or you're looking to start from scratch or rebrand, our specialist graphic designers and branding consultants can help. 
Graphic design with you in mind
Our team of in-house graphic designers and brand consultants have spent decades helping professional services firms to develop their brand and create professionally designed marketing materials that are perfectly aligned with their brand message and guidelines.
Whether you are starting your brand journey from scratch, want to rebrand or are seeking a talented graphic design team to produce marketing materials that meet your existing brand guidelines, TOMD can help.
Everything you need to succeed
Specialist graphic design agency
Our graphic designers help our clients to create high-quality promotional materials, both printed and digital, according to their exact needs and specifications.
Our team can assist with the creation of:
Brochures
Business Cards
Corporate stationery
Digital and Print advertisements
Flyers
Infographics
Logos
Posters
Signage
Social media graphics
Websites
White papers and research documents
Finding the heart of your business
Brand development and strategy
Brand development is the process of creating and/or strengthening your brand – this encompasses everything from your business's name and logo to your company values and the tone of voice you use when speaking to your target audience.
Get started with video marketing for just
£175
+VAT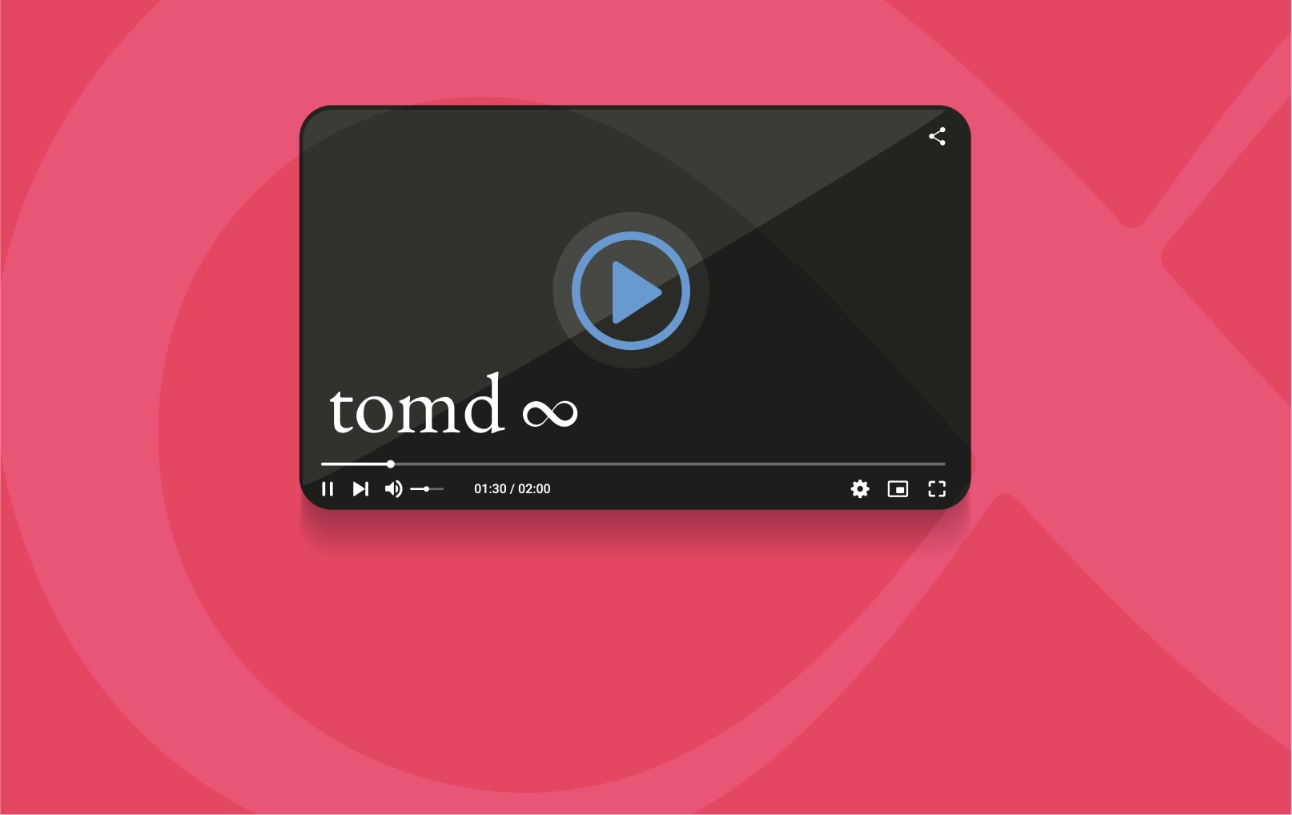 Get started with video marketing for just
£175
+VAT
Receive the latest insights, offers and advice to help you help your clients
We'd love to hear from you
To find out how we can help you grow your business and achieve your marketing goals, please get in touch.