At TOMD we help clients acquire and retain clients by creating marketing campaigns – often comprising many activities or items – that promote a particular product or service, targeted at a particular audience.
Reach your audience on the channel that suits them
TOMD provides financial advisers with all the marketing materials they need to launch successful marketing campaigns that capitalise on their audience's financial requirements throughout the year.  
The materials come pre-approved and ready-to-use. Items can be personalised with your logo and contact details, and we even offer a managed service – so you can leave the distribution to us. 
Promote your products and services
Everything you need for campaigns that convert
Our campaigns help financial advisers promote a broad range of services at different points in the financial year. With topics such as end of tax year planning, each campaign consists of a complete package of marketing materials designed to promote a popular financial service.
Our campaign packages are made up of syndicated content, which is carefully researched and produced by our financial copywriting experts and used by hundreds of financial services firms every year.  
For each campaign, we provide:
Topical news articles
Social media posts
Email text
In-depth topic guides
Videos
Each of our campaigns revolves around a set of consistent key messages that carry through the content and contain a clear call to action so your audience understands what you want them to do next.
Tailored to fit your needs
We also have flexible bespoke options for firms who want to promote a particular product or service and who just need something extra. We can either work with you to produce fully bespoke campaigns or supplement any of our packages with bespoke elements tailored to your needs.
Our fully managed campaign service
We understand that the focus on client work means that marketing frequently slips to the bottom of the list. Not because you aren't passionate about growing your business and gaining new clients, but simply because there aren't enough hours in a day!
One of the key benefits of TOMD's marketing campaigns is that we can manage everything for you from start to finish. We can upload content to your website, post social media content to your feeds and even send emails on your behalf.
With our campaigns, you can relax knowing the job is getting done and simply concentrate on what you do best.
The benefits of marketing campaigns
When done well, marketing campaigns are far more effective than the scattergun approach sometimes adopted by excited business owners who want to promote everything at once!

This is because they:
For more information about our marketing campaigns or to book a demo to  find out how we can manage campaigns on your behalf.
Get started with video marketing for just
£175
+VAT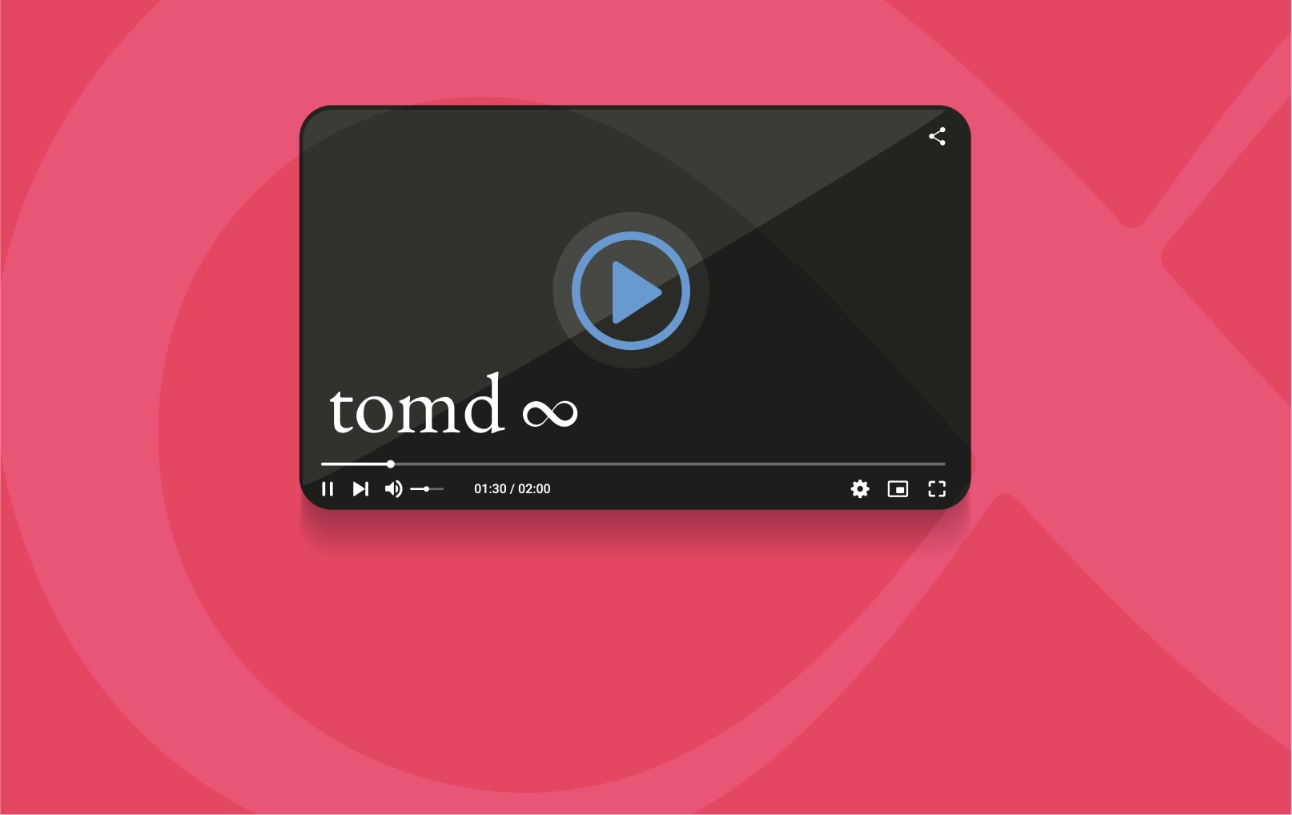 Get started with video marketing for just
£175
+VAT
Receive the latest insights, offers and advice to help you help your clients
We'd love to hear from you
To find out how we can help you achieve your marketing goals and grow your business, please get in touch.