Digital or online advertising can help you achieve a broad range of business goals, including lead generation, brand awareness and increased website visits.
Digital advertising for professional services firms
TOMD helps professional services firms to advertise their products and services online in full compliance with any regulatory requirements that may apply to their industry.
When you get in touch with us, we'll spend time finding out more about your business and marketing objectives. Based on what we learn, we'll advise you on the most suitable advertising platform(s) to achieve your aims.
Once we have established your advertising strategy, it's over to our content and graphic design teams. They will get to work creating engaging ad copy and eye-catching visuals for your advertising campaign. As your campaign progresses, we'll monitor the results and adjust your ads accordingly to improve performance and maximise ROI.
Digital advertising explained
Types of digital advertising
Depending on your goals, some advertising platforms can be more effective than others. We can advise you on which of the following types of online advertising will be most appropriate for your objectives.
Benefits of digital advertising
There's no denying that digital advertising comes at a cost. But the benefits can be extremely worthwhile for your business.
Digital advertising allows you to reach audiences you would be unable to reach organically (i.e., without paying). Depending on the advertising platform, you can target precise segments of the population by characteristics such as demographics, job title or interests. Modern targeting can also help you reach very specific audiences, e.g. people with upcoming birthdays, newlyweds or parents with teenaged children.
It is easier to track results with online advertising than it is with traditional (e.g. print) advertising. Advertising platforms can track anything from the number of views or clicks on your ad, to how many people went on to purchase a product on your website.
Due to the above, it is much easier to track return on investment (ROI).
You get data on the success of your ads in real time, enabling you to make adjustments along the way to enhance performance.
Digital marketing can make it easier to drive conversions. It removes friction from the customer journey by eliminating traditional barriers to conversion, such as making a phone call, visiting a physical store or even searching for the right page on your website.
Digital advertising explained
When designing and implementing winning digital ad campaigns for our clients, we typically follow a seven-step process, as below:
If you would like to market your services more effectively, then TOMD has the specialist knowledge and experience to help.
Get started with video marketing for just
£175
+VAT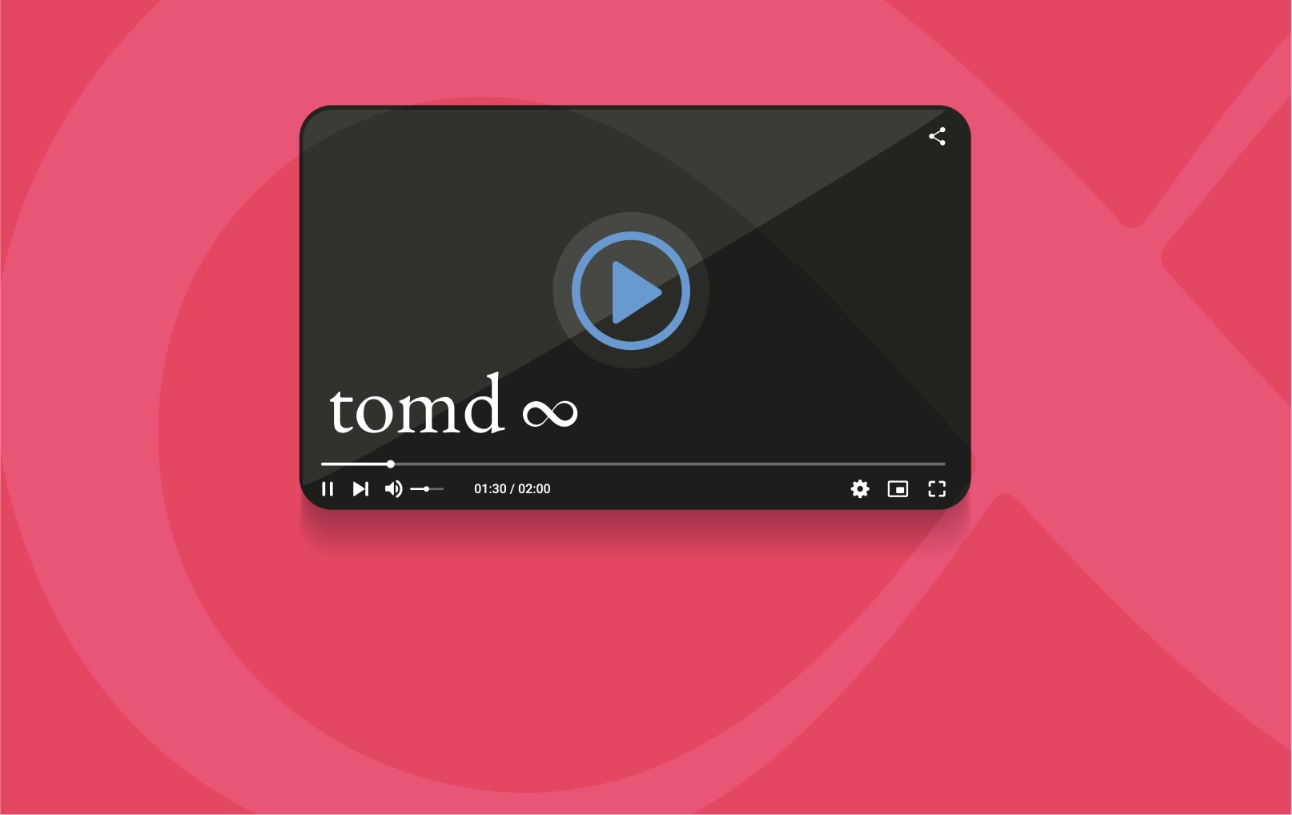 Get started with video marketing for just
£175
+VAT
Receive the latest insights, offers and advice to help you help your clients
We'd love to hear from you
To find out how we can help you grow your business and achieve your marketing goals, please get in touch.