Increase your online visibility
These statistics, and many more besides, demonstrate the importance of including Search Engine Optimisation (SEO) as part of your content marketing strategy if you wish to remain competitive and achieve your business goals.
At TOMD, we use market-leading software to guide our content creation and help professional services firms like you to increase their visibility on search engines.
The steps to optimised content
How does SEO content differ from 'regular' content?
Our SEO copywriters take a number of steps when researching and writing content optimised for search engines:
Optimising your existing content
The great thing about SEO is you don't always have to start from scratch. In fact, some of the easiest SEO wins come from optimising the content already on your site.
When optimising existing content, we start by analysing your website's analytics. This helps us understand which pages are already receiving significant traffic from organic search. We will then use our software to recommend strategic, data-driven changes to your page that could reap significant results.
Just a few key optimisations to high-performing pages can further increase the level of traffic they are receiving, bringing more people to your website.
These optimisations may include, for instance, using your target keywords more strategically, writing better headings and updating or adding information to ensure your content is as relevant as possible.
SEO content services tailored to your business
At TOMD, we can help you create a content marketing strategy that puts SEO – i.e., a positive reading experience for your users – at the very heart of everything you produce. Our SEO content writers all have access to market-leading software, enabling them to produce engaging content that satisfies both search engines and search engine users.
We can help you with the production of SEO-optimised:
Website text
Blog posts and articles
News content
Guides
Videos
Research and white papers
Industry case studies
FAQs
Landing pages
And more.
Get started with video marketing for just
£175
+VAT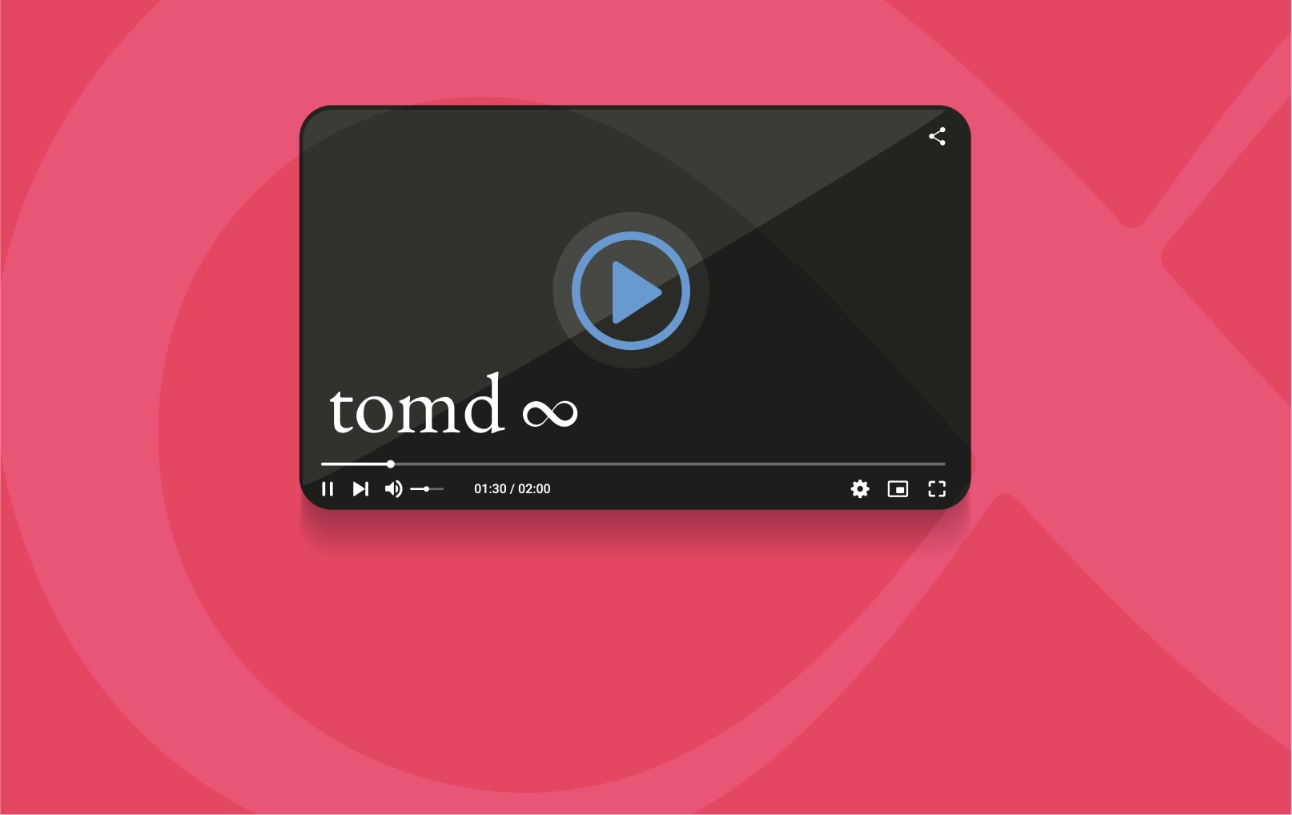 Get started with video marketing for just
£175
+VAT
Receive the latest insights, offers and advice to help you help your clients
We'd love to hear from you
To find out how we can help you grow your business and achieve your marketing goals, please get in touch.