Search engine optimisation (SEO)
Search engine optimisation (SEO) is a set of practices designed to improve the positioning of a webpage in the organic search results of search engines like Google. In marketing terms, organic essentially means anything you haven't paid for.
SEO can be an intimidating area of marketing – it is both wide ranging and ever changing. Google alone has a list of over 200 factors that have a direct impact on a web page's search engine rankings – and these factors are constantly shifting.
Even SEO experts will tell you that it can be like hitting a moving target, as the goalposts are shifting all the time. So it's little wonder that many of the firms who approach have don't really know where to start!
We tell our clients to think of it like this – at its most basic, SEO is all about making your website as easy as possible to use for your clients. The easier it is for them to navigate around your website and find the information they're looking for, the better your chances of ranking higher in the search results. And, as we'll show you, it's fast becoming a non-negotiable part of your business's marketing strategy.
The dominance of search engines
Think about the last time you wanted to make a purchase. It's highly likely that a search engine was involved somewhere along the way in your decision-making and purchasing processes. You may have searched for a restaurant with good reviews near you, researched the best laptops or smartphones at a certain price, or searched for a local conveyancing firm to help you with your upcoming house move.
The below statistics further demonstrate the dominance of search engines in the consideration and decision-making stages of the customer journey:
The benefits of hiring external specialists
Why might you decide to contact a specialist SEO marketing agency
If your firm has historically secured new clients via word of mouth or other traditional marketing methods, you might question the need to invest in SEO.
While traditional marketing remains a valid way to secure leads for your business, you could be missing out on a ready-made audience who are searching for the exact services you provide and a marketing method with a conversion rate of nearly 15%.
We find that the clients who get in touch with us about SEO share several common problems:
Their website isn't being found online
They've experienced an unexplained drop in website traffic or enquiries
They're just starting up and would like advice on how to quickly boost their organic traffic
They don't have the time or expertise to produce SEO-optimised content in-house.
If this sounds like you, then engaging a professional SEO company to support you could be highly beneficial for your business. We have the time, resources and expertise you may lack in-house to deliver the results your business is looking for.
Given that SEO can take anywhere between six and 18 months to produce the outcomes you are looking for, utilising an SEO agency will increase your chances of achieving these sooner than you could on your own. We can take care of all the tedious behind-the-scenes work and ongoing maintenance, so that you can continue to focus on what you do best.  
Affordable SEO services for small businesses
TOMD's SEO consultants help businesses like yours improve their search engine results, drive organic traffic to their website and boost their online presence. SEO is broadly split into two categories: on-page and off-page SEO (the latter is also known as technical SEO). When we first start working with a client, we follow a 4 step process that delivers both short and long-term benefits.
Whether you would like to get started with SEO but don't quite know where to begin, or you're an SEO veteran who requires a little extra support with certain aspects of your SEO strategy, we'd be delighted to help.
Get started with video marketing for just
£175
+VAT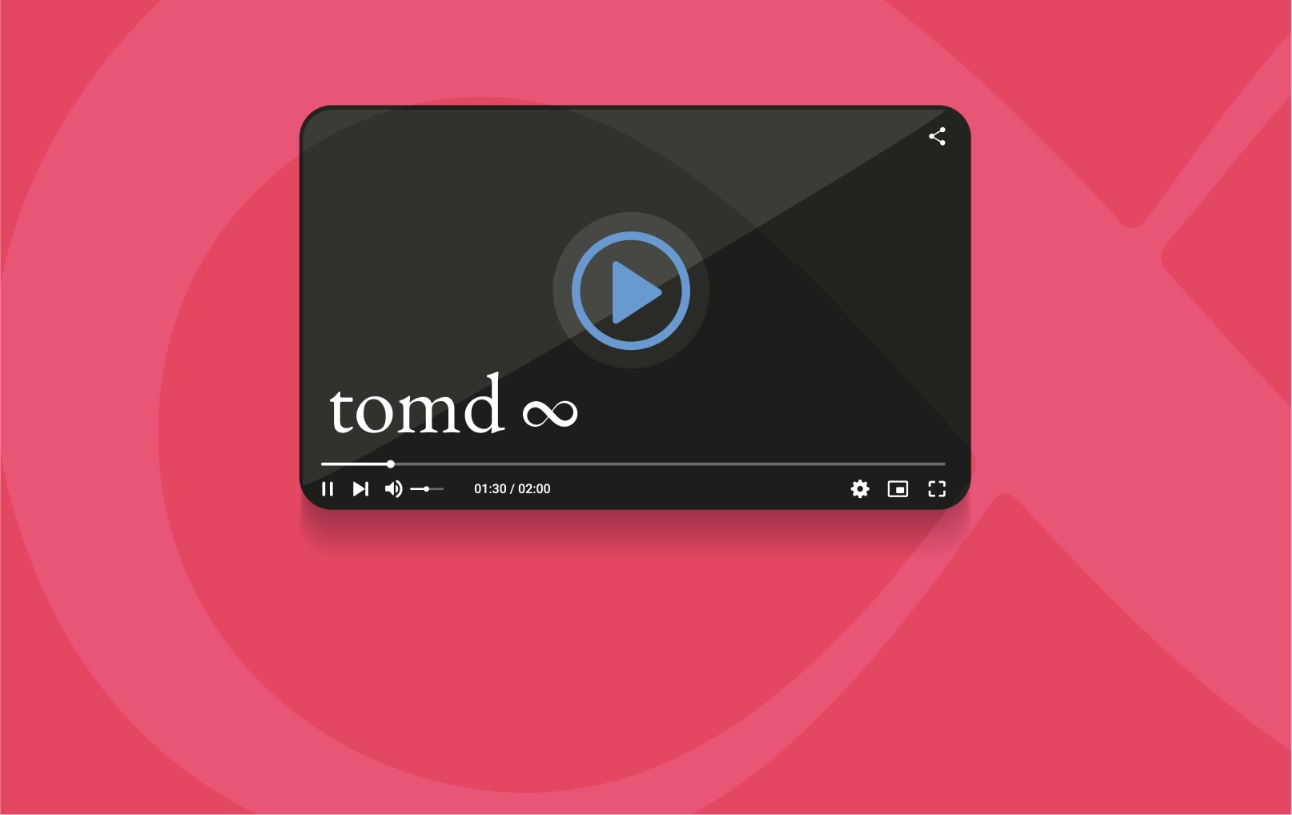 Get started with video marketing for just
£175
+VAT
Receive the latest insights, offers and advice to help you help your clients
We'd love to hear from you
To find out how we can help you grow your business and achieve your marketing goals, please get in touch.