Effortless communication. Expert content. Endless possibilities.
Boost client engagement and retention with our professional publications and websites.
Do you struggle to keep in touch with your clients as regularly as you'd like?
Or perhaps you're having trouble finding expertly written financial services content at an affordable price point?
Or maybe you'd appreciate compliance-approved content that can be distributed via email, social media, post and your website, all for a single, cost-effective price?
TOMD's range of informative publications, articles and guides could be the answer.
We now produce more than 200 editions of our wide range of publications every single year, offering firms a full year of content without breaking the bank.
Whilst we produce our publication in traditional print and PDF formats, we also break up the content into individual articles for your website's news page, adapt it for email marketing and even provide social media posts to accompany every single article we write.
We also package up our content into a range of popular packages – including our ever-popular Client Communication Package – offering firms access to a broad range of products for a discounted price.
For more information, prices and samples, please click the button on the left.
Educate, inform and engage
Our topic guides cover 22 different financial topics, including mortgages, retirement planning, long-term care and equity release. They vary in length depending on the complexity of the topic, with two-page guides starting at just £55 + VAT, increasing to £75 + VAT for four-page guides and £125 for eight-page guides.
To find out more about our topic guides and our increasingly popular package of all 22, please click the button below.
Here are just some of the reasons why financial advisory firms love using our content:
If you think that our financial services publications could be a good fit for your business, we'd love to hear from you. Please get in touch at
info@tomd.co.uk
or call us on 01279 657555 and one of our team will be happy to assist you.
Get started with video marketing for just
£175
+VAT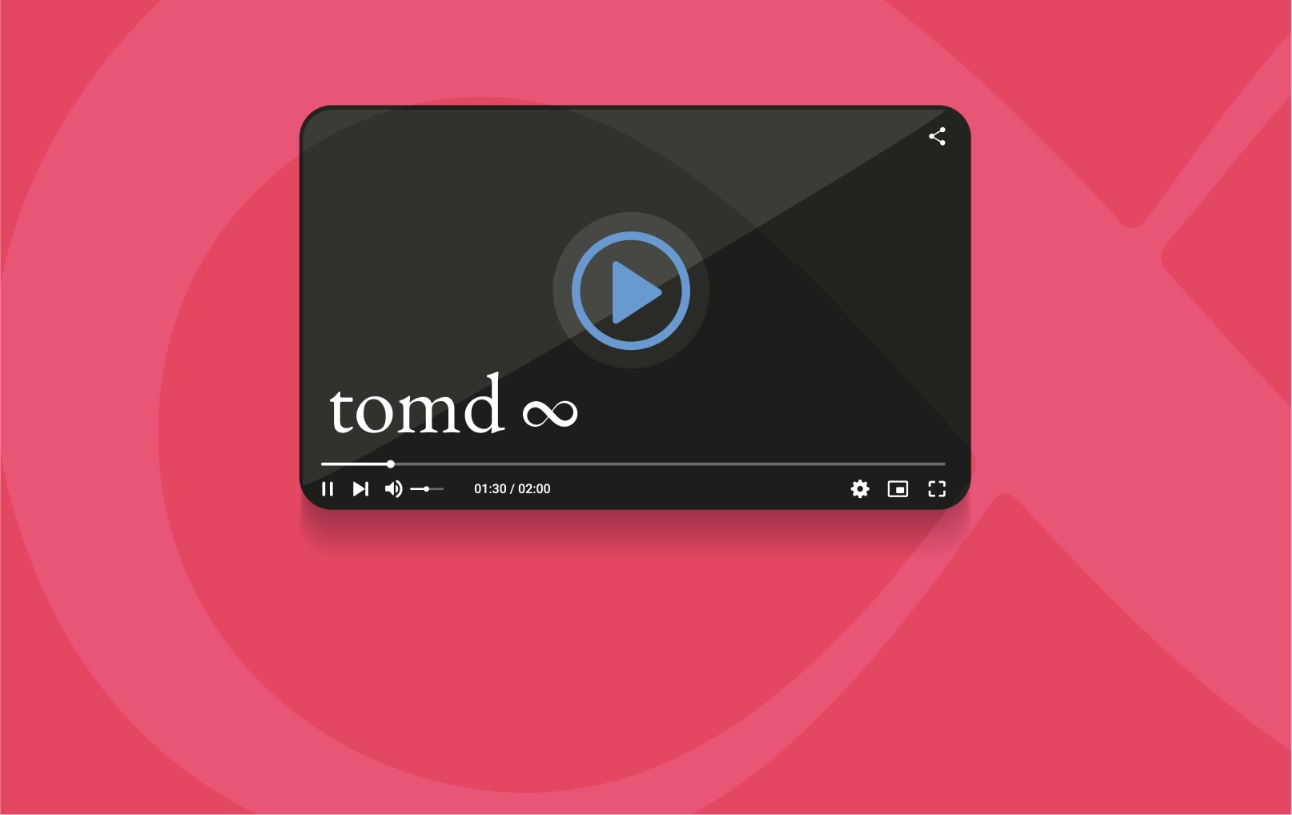 Get started with video marketing for just
£175
+VAT
Receive the latest insights, offers and advice to help you help your clients
We'd love to hear from you
To find out how we can help you grow your business and achieve your marketing goals, please get in touch.