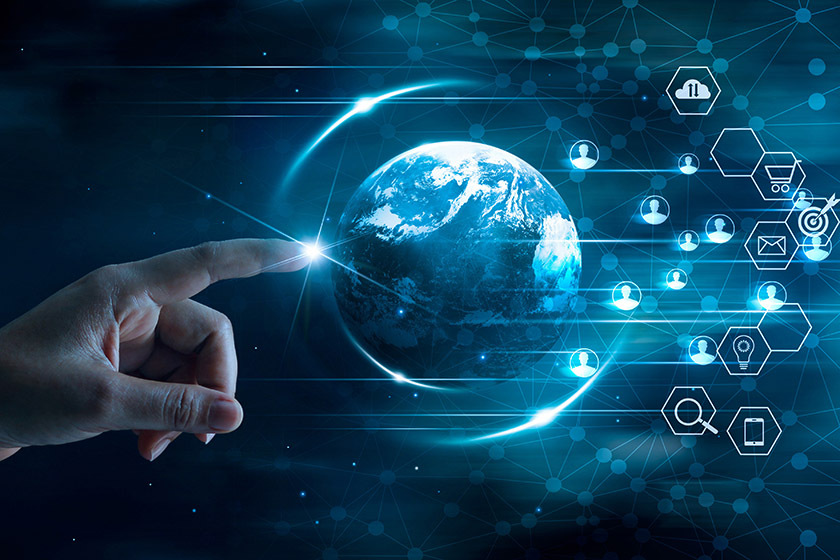 Blog: Professional services marketing since the pandemic
2nd September 2021

As the UK's vaccination rollout continues apace and the country sheds the last vestiges of COVID-19 restrictions, many businesses are itching to get back to normal. However, there is no denying that the landscape we are looking out on is, and is likely to remain, vastly different to our pre-pandemic world.

Those businesses that have survived – and even thrived – over the past 18 months are those who have best adapted to the rapid pace of change brought about by a society turned on its head overnight. Without physical products to store and sell, professional services businesses working within the financial, legal and accountancy sectors have had the freedom to completely overhaul their business models and explore new ways of working and marketing their services. Whether or not they did so, however, depended on their ability to quickly embrace digital solutions and adapt to a virtual delivery model.

Digital transformation

Multiple studies and surveys have consistently demonstrated the rapidity with which businesses across all sectors and industries adapted to the overnight shutdown of the country back in March 2020 – and the sudden unavailability of traditional marketing channels such as networking, events, and face-to-face meetings.

According to research from McKinsey published towards the end of last year, the COVID-19 pandemic has accelerated the creation of  digital or digitally enhanced offerings by an average of seven years in a matter of months. This has largely been driven by a massive increase in consumer demand for products, services and interaction via online channels – and those who have met this challenge have not gone unnoticed. Deloitte's Global Marketing Trends 2021 report found that 82% of consumers were more willing to do business with firms that had worked to expand their digital offering.

With social media use rocketing by 10.5% during 2020 and a younger generation of clients turning to 'robo-advisers', web chat and other online services, it is ever more important for financial, legal and other professional services firms to make themselves available to clients via a wider range of digital channels.

A shift towards the social enterprise

Deloitte's 2021 report suggests that clients increasingly want to work and do business with firms that demonstrate a commitment not just to profit, but also to the wider community. In its survey, 79% of respondents were able to recall instances of firms that had responded positively to the COVID-19 crisis, assisting their clients and communities to navigate an unprecedented situation – for example, financial institutions pausing overdraft fees and postponing loan repayments.

During the pandemic, the need to keep ourselves, and others, safe led to an increased interest in how the companies we worked with were achieving the same. In addition, the crisis revealed the huge level of inequality that still exists in societies across the globe. Corporate Social Responsibility (CSR) has become more important than ever for companies marketing themselves in 2021, with the heavy weight of consumer expectations leading many of them to adapt their strategies. Clients want to be advised by firms who are thinking beyond simple profit and, in the financial services industry, by those offering expertise in environmental, social and governance (ESG) investing.

More meaningful client communication

In times of difficulty and change, people typically look to their financial advisers, solicitors and other professionals for reassurance. For financial, legal and accountancy businesses, this has meant embracing virtual communications platforms such as Zoom and Microsoft Teams, in addition to digital solutions that allow clients to track progress from afar, such as cloud-based document sharing systems and secure investment management platforms.

It has also meant developing a regular content and communications strategy to help firms 'check in' with clients and to market their expertise by delivering relevant news and insights. 'Relevant' is definitely the watchword here; an article in marketing magazine The Drum last year pointed to growing demand from financial advice clients for personalised content and guidance.

Move with the times

At TOMD, we offer a range of services that enable businesses to better engage with their clients in a post-pandemic world. From modern, responsive websites that reflect your firm's brand and values, to marketing consultancy and strategy services to help you convey your CSR credentials, and from social media support to relevant, topical content personalised for your clients' interests, we likely have a solution to suit you.

To get in touch, please call 01279 657555 or email marketing@tomd.co.uk.