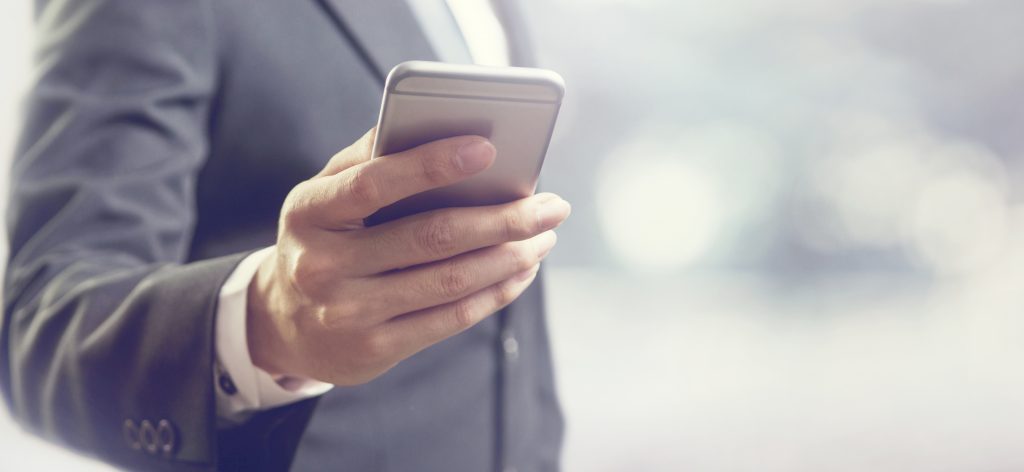 Blog: Lawyers refresh their marketing and CRM approach
19th May 2021

In March, the Solicitors Regulation Authority made an important announcement: it was initiating research into current and potential use of technology and innovation by solicitors. This comes at a time when many law firms (including numerous TOMD clients) are already embracing technology and reaping the benefits it can provide, while others have not yet grasped the opportunity and are in danger of falling behind their competitors.

The SRA revealed that law firms across England and Wales would be asked to provide their opinions on the use of technology and innovation within the legal sector and comment on their own experiences of doing so. This approach reflects recognition by the various bodies responsible for the UK legal sector that, in a rapidly-changing commercial world, technology and innovation play a growing part in both marketing and customer relationship management (CRM).

SRA supports innovation

"We have," the SRA explains, "commissioned the University of Oxford to conduct independent research into the extent that legal tech and innovation are being used and how their use may develop in the future. Involving an online survey of all the 10,200 law firms we regulate in England and Wales, the research will focus particularly on innovation and technology which may improve access and services to the public.

"Once complete, the findings will help us and wider legal sector to understand current use of innovation and technology across the sector, what the most likely areas of future use and development are, and how to best support future innovations, including by potentially removing regulatory barriers. We are committed to supporting the use of innovation and legal technology that helps to meet the needs of the public, business community, law firms and the economy."

The SRA's proactive stance on marketing and CRM is in contrast to the past. Dickensian images of the profession endured well into the 20th century. Such images were probably still prevalent when, following the partition of Ireland a year earlier, The Law Society of Northern Ireland was established in 1922. Gradual change was under way by 1949, when The Law Society of Scotland was established as the professional body for Scottish solicitors.

Wider spectrum of clients

In the early post-war decades, solicitors were often still perceived as aloof and unapproachable, particularly by the wider spectrum of clients needing legal services as affluence increased. More home ownership, more business start-ups, more relationship issues and more litigation brought more ordinary folk into contact with the legal profession, yet law firms seemed publicity-shy.

The main cause of the publicity-shyness was that until the mid 1980s solicitors were barely able to promote their services at all. They depended on local awareness, word of mouth, a basic entry in the telephone directory and a brass plate by the office entrance. The Law Society changed that in 1986 by ending its ban on advertising legal services; its counterparts elsewhere in the UK did likewise.

Lawyers' ability to look and to act like modern professionals was further enhanced by the Lord Chancellor's decision in 2007 that judges and lawyers in civil and family court cases would no longer need to wear the white horsehair wigs customary since the 17th century. Consultation within the profession had shown that a majority felt that wigs were anachronistic.

Legal Services Act brought change

Around the same time, a review brought plans to separate formal regulation of law firms from the other activities of The Law Society. The Legal Services Act 2007 led to the creation of the Solicitors Regulation Authority, operationally independent of The Law Society. This was in line with the trend towards arm's-length regulation already practised in the financial services sector.

It had also been deemed that the structure of law firms needed updating, partly to deal with the personal financial liability involved in joining traditional partnerships. The phased 2007 act provided for 'Alternative Business Structures', which also enabled non-lawyers to own or manage law firms. The first ABS gained its licence from the SRA in 2012, but the overall rate of take-up was sedate.

So, fully-modernised solicitors are now free to put themselves out there, subject of course to normal advertising standards and to specific requirements laid down by the SRA. In recent years, even barristers, who represent clients in higher courts and still often don traditional wigs and gowns, have been developing a taste for technological advance. Their representative body, the Bar Council, are conducting an online seminar in May in support of barristers' use of social media.

Barristers turning to platforms

The Bar Council asserts: "An increasing number of barristers are turning to platforms such as Twitter and LinkedIn in order to express themselves and develop their professional profile and networks. Our online seminar 'Navigating social media for the Bar' supports barristers and their staff in navigating the practical and ethical challenges associated with the Bar's use of social media.

"Focusing on best practice, the most effective ways to establish brand image and mitigating and managing associated risks, this new online seminar is designed to address concerns about using social media and to help maximise social presence and reach. It will help barristers to understand how various platforms can offer increased opportunities for marketing and practice development."

Safe and effective tech solutions

Professional bodies are obviously conscious, as are we at TOMD, that there can be risks attached to technology-driven changes to marketing and CRM practices if applied inexpertly. Both the Law Society's research initiative on technology and innovation for solicitors and the Bar Council's social media guidance for barristers are laying the foundations for safe and effective use of tech solutions. Law firms and chambers may benefit from specialist help building on those foundations in future.