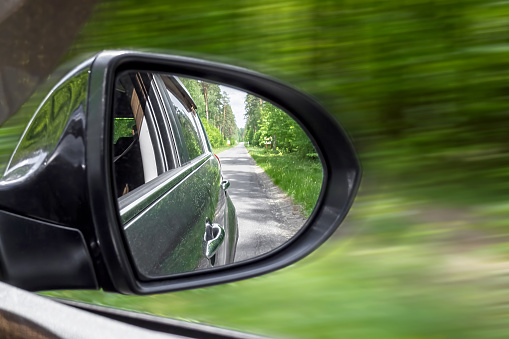 Blog: A rearward glance at 2020
31st December 2020

Back in 1999, when the world was preparing to usher in a new millennium, one or two spoilsports pointed out that the second millennium would be completed at the end of 2000, not the beginning. They were technically correct, but the celebrations went ahead anyway, by popular demand.

The same arithmetic applied at the tail-end of 2019, when we welcomed a new decade. How's that going so far? 'Not well' would be an understatement. Maybe the spoilsports had a point after all and on 1 January 2021 we can make a completely fresh start to the third decade of the third millennium.

Sadly, there's not a reset button that can give us that fresh start, so it's a case of 'brace, brace!' on final approach to 2021 with many of 2020's challenges likely to persist, albeit with the prospect of better times beyond. So, where did it all go wrong in the Brexit transition year of 2020?

The answer to that, of course, is that a global pandemic emerged tragically to end many lives and devastate countless others. We'll all be glad to see 2020 disappearing in the rear-view mirror, but let's just take a quick rearward glance at the old year through the lens on life that is the TOMD blog.

January

Unaware of the impending health crisis, in our 14 January post Will the £50 polymer be the last hurrah for cash? we explored the trend towards contactless payment and consequent implications for banknote and coin usage. In summing up, we commented "The pace of change in recent years took many people by surprise and the projected future trends in payment methods could be similarly overtaken by events."  An event to accelerate the demise of cash came far sooner than expected.

February

In the calm before the COVID storm, our 3 February post Professional firms deserve specialist marketing support looked at how regulated businesses benefit from the services of marketing firms that know the ways of their world. We concluded "When it comes to the marketing and advertising of professional firms, knowledge of the relevant legislative and regulatory environment is a crucial quality required of any marketing business engaged by such firms to support and advise them."

March

As the health and financial threat of the virus became clearer, the new Chancellor Rishi Sunak would clearly have to revise his Budget, due on 11 March. In Budget challenge for new Chancellor (6 March), we said  "With UK coronavirus cases poised to accelerate, the Budget and its mere financial content may seem like a sideshow, but fiscal decisions this year could have a far bigger impact on people's lives than usual." The Budget duly heralded financial support for those most affected.

April

Now in lockdown, we reviewed things from a business perspective. Posts included Professions confront virus impact, Housing market squares up to lockdown and Virus isn't Footsie's first trauma. The last of these said "Some of the selling was driven by panic, but a major share-price correction wasn't entirely irrational. Travel bans and lockdowns looked set to disrupt major corporations as well as smaller companies, with dividend cuts, distressed rights issues and possibly worse to follow."

May

Our posts this month included two, Favouring new customers (15 May) and Customer loyalty schemes (18 May), that chewed over the old question about the value of loyalty. In the first, we asked "So is it ethical, or even legal, for one category of customer (new) to get a better price than another (existing)?" and before going into greater depth offered this brief response: "The answer to the ethical question depends on your perspective and to the legal one it is a qualified 'yes'."

June/July

With optimism about infection rates improving, and the Chancellor preparing his 'eat out to help out' scheme for August, our thoughts were drawn to a UK holiday destination, Cornwall. This county packs marketing punch (24 July) looked admiringly at the way some Cornish businesses exploit people's happy holiday memories to sell stuff to them back home. Readers learned "Seasalt also sells chocolates called Seagull Droppings, but Cornwall does have more appealing nibbles."

August

In Financial plans with a little bit of give (18 August), we noted that the pandemic had given many people time to consider their own and others' finances and perhaps to review their Wills. We wrote "Help from older people is focused mainly on family, perhaps through cash gifts within the allowances that exclude them from future IHT computations, and often paid into Junior ISAs. There are usually many chances to provide similar help where needed outside the family circle."

September

Although coronavirus had been dominating the headlines, concerns about climate change remained and minutes of a meeting of the Climate Financial Risk Forum (CFRF) prompted our 14 September post Financial risk and climate change. After outlining the forum's progress, we added "Four themes signpost the direction of travel for climate change financial policy about which firms will hear more in the coming months as the [CFRF] Guide is progressed and refined."

October

Conscious of the charitable work carried out by City of London livery companies, especially when times are tough, in Livery companies embrace financial sector (23 October) we looked at their 700-year heritage and ongoing relevance. We highlighted that "There is now a dedicated 'Financial Services Group of Livery Companies', which was formed in 2006 and has 12 members, [including] unlikely as it may sound, the Worshipful Company of Information Technologists."

November

Expanding on the matter of climate change, our 17 November post, Investors' ethical concerns addressed, covered the wider aspects of responsible investment described as 'environmental, social and governance (ESG) issues'. We observed "Ethical pooled investment funds may shun the shares of companies that supply tobacco or alcohol products, military arms, pornography or gambling services. In some cases the taboo list extends to mining and fossil fuel production."

December

During the last month of 2020, coronavirus vied with Bexit for supremacy in national media and of course both those stories are ongoing, as is the theme of the less pressing topic of our 14 December offering, Governor not often a BoE insider. A sub-heading in the post read "Five lords and no ladies" before we ran through the credentials of post-1970 Governors of the Bank of England and emphasised an earlier point that "all Governors (and Chancellors) to date have been men."

So, farewell 2020, few will mourn your passing but, equally, few will forget you and the impact you had on virtually every aspect of our lives. We hope 2021 has better things in store for all our clients and readers.