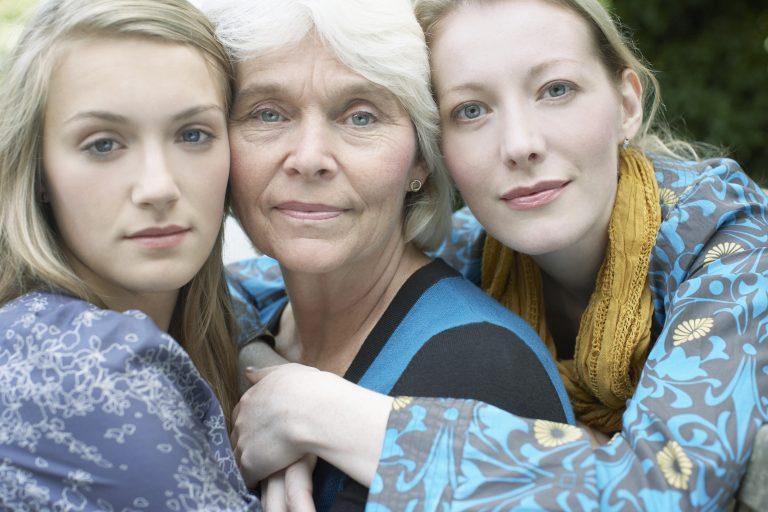 Blog: Pandemic intensifies intergenerational debate
13th November 2020

The curse of COVID-19 has had many unwelcome effects and one of these is the way it has tended to divide various segments of the population, whether by age, where they live or what they do for a living. Almost everyone feels hard done by; understandable because almost everyone is sharing the pain to some extent, and when essential resources are overstretched tensions can develop.

As regards differences in age and financial tensions, COVID is worsening the situation, raising questions about two main policy options: lockdown measures, whether local or national, to cut infection rates; and shielding of the old or otherwise vulnerable to allow the rest of the population to get on with their lives and save their own and the nation's finances. Option 1 currently prevails.

There is now particular concern about the economic impact of the pandemic upon Generation Z. A summary of youth unemployment statistics published last month revealed "581,000 young people aged 16-24 were unemployed in June-August 2020, an increase of 35,000 from the previous quarter and an increase of 87,000 from the year before." This unwelcome trend looks set to accelerate, as July-September figures published this month show age 16-24 unemployment rising to 14.6% from 12.9% the previous quarter.

Learning the hard way

Many students holed-up in halls of residence whilst learning on-line became all the more resentful over tuition fees and poor employment prospects, feeling they were being blamed and punished over rising infection rates. Young people are also worried about whether they can ever break out of the rental sector as lenders have been withdrawing many high-loan-to-value mortgage deals even as property prices rise.

Among the added worries COVID has brought for some elderly people has been poor access to banking services and cash, as branch and ATM numbers decline in line with lower usage. Not everyone has taken to internet banking and contactless payment. Age UK claims "we are hurtling towards a cashless society with no real consideration for the many people who will be left behind."

Fairer deal wanted

Even before the pandemic, intergenerational stresses were showing themselves. The Intergenerational Foundation, a charity advocating fairness between generations, explains its raison d'être:  "Younger generations are under pressure like never before. IF has been established to draw policy-makers' attention to this, and to get a fairer deal for young people."

It continues: "IF tends to concentrate on the economic impact of government policies in housing, health and higher education, employment, taxation, pensions, voting, transport and environmental degradation. We're non-party-political and vehemently independent. We simply provide the evidence needed to say enough is enough."

Baby-boomers spoon-fed?

Underlying the mildly militant tone of this IF statement is the belief that baby-boomers born 1946-64 have had things spoon-fed to them: grants to cover the costs of gaining a university degree; homes bought for a pittance now worth a fortune; final salary pensions so generous that employers now rarely offer them. It's time, many say, for some intergenerational economic realignment.

There are counter-arguments. In the 1960s/70s, some 5% of young people went to university; now it's around 50% and a degree still tends to boost earning power. A £15,000 house wasn't cheap to someone on £1,200pa in 1970; house-price inflation was a surprise bonus. Final salary pensions usually worked well if you stuck with one employer, but less well if you moved around.

Heated debate

The arguments on either side can get rather heated, but in reality it's a complex situation with no easy answers. Many older people are mindful of the challenges that upcoming generations face; often they do something about it, by helping grandchildren with contributions to Junior ISAs during their childhood and timely financial support with their university expenses and housing costs.

Not every family is in such a fortunate position. Even the affluent elderly may be cautious as they still await news on care funding after a proposed lifetime cap was abandoned; giving away too much could make them a burden later. Meanwhile, rising numbers are opting to turn the paper profits of house-price inflation into cash for their own or wider family needs through equity release schemes.

Dishing up a plan

So, some families can provide their own solutions to intergenerational disparity, but others look to government for action. The opportunity for this could come when Chancellor Rishi Sunak formulates his plans for meeting the costs of tackling the pandemic and counteracting the shortfall in tax revenues that result from the shrinkage in economic activity expected to take a while to reverse.

Government borrowing may be part of his strategy, but many economists think the fiscal response must include tax rises. With corporate activity likely to be muted and personal incomes restrained, there's a chance of tax changes hitting capital gains and wealth, perhaps including a long-expected restructuring of inheritance tax following a review ordered by  ex-Chancellor Philip Hammond.

Not all of the IF's wish-list can be dealt with by tweaking the balance of the tax regime. Mitigating the costs of university, housing, transport and other key elements of young adult lives may require some imaginative measures at a time when national finances have been sent off course by COVID. Minimising intergenerational disquiet during tough times ahead could be a major challenge.