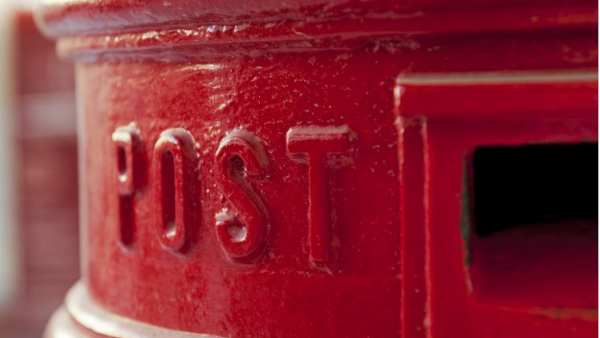 Post offices downsize to survive
24th August 2020

In early March, just weeks before lockdown, the House of Commons Library published a briefing paper analysing the numbers of post offices in Britain. Among its more surprising revelations is this: "In the year to March 2019 the total number of post offices in the UK increased by 91 (0.8%) and since around 2009 the number of post offices in the UK has remained reasonably consistent."

Less surprisingly, briefing author Niamh Foley's research found that since 1982 the number of post offices has almost halved. The long-term decline in numbers was halted both by downsizing and through the conditions attached to £370m of taxpayer funding to support the remaining network, in urban and rural areas alike, on social grounds. The key conditions include a set of 'access criteria'.

The access criteria, most of which are being met, include: 99%/90% of the UK population to be within three miles/one mile of their nearest post office; 99% of the total population in deprived urban areas across the UK to be within one mile of their nearest post office outlet; 95% of the total rural population across the UK to be within three miles of their nearest post office outlet.

Three sorts of post office

There are, the briefing says, three types of post office: Crown, directly managed by Post Office Ltd; agency, owned and managed by an independent postmaster or larger franchise partner; and outreach, small part-time branches in a village hall or mobile van. In March 2019, there were 191 Crown branches (2%), 9,814 agency branches (84%), 1,633 outreach services (14%).

The high road in Loughton, Essex, has an impressive post office building. Solid, redbrick-built about 90 years ago, it's typical of new Crown post offices of the inter-war years. Some 60 miles away in Southwater, Sussex, an older post office building has a wide frontage onto the village street. Both premises were designed to last but neither serves as a post office today.

Crown office to agency downgrade

Years ago, Loughton's post office relocated to a nearby chemist's shop; the grand old post office is now a Wetherspoon pub, 'The Last Post'. The old post office in Southwater now forms part of the HQ of ex-F1 driver Jonathan Palmer's motorsport empire; a Budgens store nearby has the post office counter. Similar stories up and down the country reflect the changing shape of the post office.

When those inter-war Crown post offices were built, the Postmaster General was a Cabinet member responsible for the General Post Office, overseeing telecommunications, broadcasting and mail. When the GPO was abolished in 1969, such duties passed to other ministers. The last Postmaster General, John Stonehouse, later faked his own death amidst allegations of fraud and spying.

Post offices remained essential to communities, enabling people to communicate, build savings, collect pensions and allowances, buy TV licences and more – but competition for savings was growing. Also, parts of the old GPO empire were soon whittled away, as broadcasting regulation passed via IBA to Ofcom and telecoms were hived-off and later privatised, becoming  BT.

Outreach post office numbers soar

After flotation of Royal Mail in 2014, mainly counter work remained, but post offices had already lost some government work, stamps could be bought elsewhere and the internet reduced some counter activities. Crown post offices have been automated or downgraded and numbers cut in past years to aid efficiency, while the numbers of part-time outreach post offices have soared.

The Co-op, W H Smith and McColl's are now key operators of post office counters. Those GPO glory days are gone but today's Post Office® provides vital services, including bill payments, travel money and routine transactions for people with no local bank branch. Lockdown has affected usage, cutting demand for travel money whilst altering other business patterns, perhaps just temporarily.

Pre-coronavirus, Post Office® put out some statistics about the scale and usage of its network: 11,500 branches and no closure programme planned; 93% of adults live within one mile of a post office; 78% of adults visit one at least once during a month; half of the adult population visit one during a week; half of all small businesses use one every week.

More shrinkage possible

How things will look post-coronavirus may not be uniform, as the Commons Library briefing paper points up regional variations during 2009-2019, saying: "Northern Ireland and the North East have seen modest growth in the number of post offices, whilst all other regions and countries have seen reductions. Scotland and Yorkshire & the Humber have seen the largest percentage falls."

Perhaps most crucial of all to the survival of many post offices is the fact that the £370m taxpayer subsidy only runs until March 2021. The National Federation of SubPostmasters says it will work in the interests of members (who have received top-up payments during lockdown from Post Office® to adjust for lower business volumes), to protect their livelihoods during the pandemic and beyond.