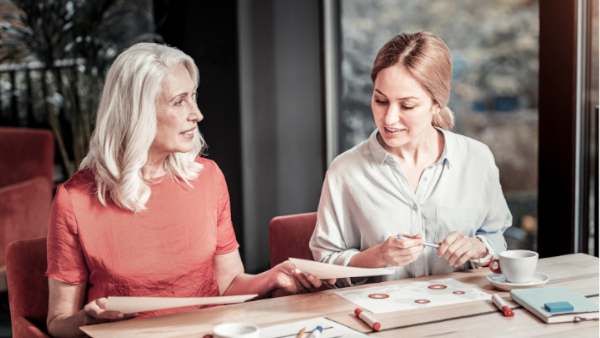 Financial plans with a little bit of give
18th August 2020

It has been reported anecdotally that during lockdown solicitors have seen a rise in the number of people wanting to make or update their Will. One TV report showed someone signing theirs and having it witnessed through a front window of their home. Clearly, a pandemic can lead many of us to consider our mortality and prompt us to think about who should inherit if we succumb.

Those taking the path of deciding 'who should get what' might also have looked at the question of Inheritance Tax on their estate. The rules are now complicated by issues such as the residence nil-rate band, whilst IHT itself has been under review and could possibly have a future part to play in recovering government expenditure on furloughing and other costly responses to the pandemic.

Give now, save later

In cases where IHT looks like swallowing up a sizeable chunk of an estate, there are various possible ways of mitigating its impact. One of the simplest is to give some wealth away, perhaps to help younger generations through the challenges of early life or maybe to assist the less fortunate with some philanthropic giving; though it's vital to be sure your own future needs are well provided for.

It's a regrettable feature of British society that some degree of intergenerational resentment has been developing. Many younger people believe, with some justification, that older generations, including so-called baby-boomers, hold an excessive proportion of national wealth (particularly property) while many of them are grappling with student debt, high rents and insecure employment.

The resentment is unfortunate, as concern is shared by many older people, who try hard to help and encourage younger generations. However, this support may often be restrained by the insecurity some older people feel over possible future care home fees. Yet help may be needed more than ever, as forecasters say the COVID-19 aftermath will include a sharp rise in youth unemployment.

Intergenerational economic realignment

The Intergenerational Foundation, a UK-based charitable think-tank, adopts a forthright tone: "We think it's only fair that younger generations should have the same standard of living as generations who have gone before. That means creating a new, fairer contract between the generations; one that reduces intergenerational inequality, and provides for tomorrow as well as today."

The foundation's agenda extends beyond financial issues to include political, environmental and social aspects. Sticking with the financial, the two most contentious topics are housing costs and education. UK Finance puts the average age of first-time homebuyers at 32; university admissions body UCAS says that, in recent years, up to four in ten 18-year-olds have applied for student places.

Help from older people is focused mainly on family, perhaps through cash gifts within the allowances that exclude them from future IHT computations, and often paid into Junior ISAs. There are usually many chances to provide similar help where needed outside the family circle; and, post-pandemic, tipping young staff in certain settings more generously is an option, if not deemed patronising.

Philanthropy motivations

Some people opt to help others in a less-personal, indirect way, by making charitable donations or in some cases creating a charitable trust or foundation. Such benevolence can cover a wide financial spectrum, from a few pounds a month by direct debit through to a multimillion-pound endowment. Those wishing to help the life chances of a younger generation may have specific motivations.

The Camelia Botnar Foundation runs craft workshops, a plant nursery and café in Sussex, providing residential training and work experience. It aims to help disadvantaged 16-21-year-olds to develop skills that set them on a good career path. Late businessman Octav Botnar and his wife Marcela created the foundation in 1979, after their daughter Camelia died aged 20 in a car accident.

Described as discreet philanthropists, the Botnars reputedly gave further millions to other charities. More high-profile is the eponymous foundation set up by Microsoft's Bill Gates and his wife Melinda, which aims to improve global healthcare and cut child poverty. It recently launched a Combating COVID-19 Fund to finance development of tests, therapies and vaccines.

Community foundations

Individuals and companies achieve their philanthropic goals in various ways. To assist prospective philanthropists, some UK counties have their own community foundations. Among these is the Essex Community Foundation, which is typical in its declared mission of 'identifying common interests and developing strategies designed to bring philanthropists closer to the work of recipients'.

Benevolent individuals and entities inspired by the Gateses or philanthropic families of the past, such as Leverhulme, Rowntree and Rathbone, should plan their generosity with care, as should anyone intending to divest assets. Some forms of giving attract tax breaks but can have drawbacks, so solicitors, accountants and financial advisers may need to be consulted early on in the process.