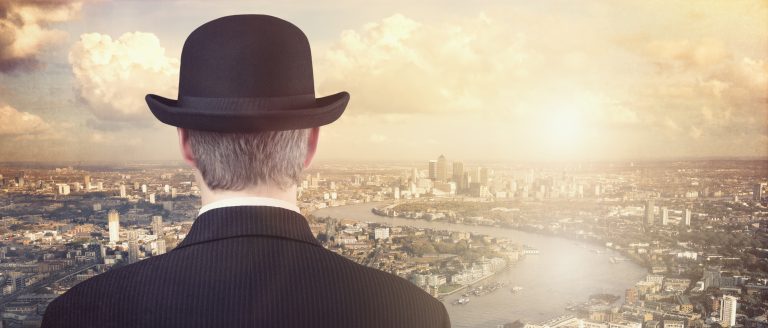 UK has multiple FS hubs
14th August 2020

The importance of London as a global financial centre can tend to obscure the fact that it isn't the UK's only financial hub. The regions of England and the other three nations all have cities well entitled to describe themselves as financial hubs, each of them central to banking, advisory and other financial businesses in places across their respective regions and often beyond.

London was the first UK city to have a stock exchange, started in a coffee house in 1698, four years after the Bank of England was created. The two worked hand-in-hand as the BoE issued government stocks and the stock exchange traded them alongside those of the East India and South Sea Companies. Speculation in the latter gave rise to the ruinous South Sea Bubble of 1720.

Industrial revolution

A century later, the industrial revolution was well under way and the railways were about to transform the lives of millions who'd scarcely travelled beyond the nearest market town. Development of textile and heavy industries in areas around ports or close to sources of coal, iron ore and other materials prompted the opening of BoE branches and provincial stock exchanges.

In 1826, the BoE opened branches in Manchester, Swansea and Gloucester for banknote work, government business and commercial banking. The next 20 years saw openings in Birmingham, Liverpool, Leeds, Bristol, Exeter, Newcastle, Hull, Norwich, Plymouth, Portsmouth and Leicester. This conferred status upon the cities, though now the BoE just operates 12 small regional agencies.

Provincial stock exchanges

During the same period 'railway mania' created a need for provincial stock exchanges, where railway company and other regional stocks could be bought and sold. Exchanges opened first in Liverpool and Manchester; later openings included Edinburgh, Glasgow, Aberdeen, Birmingham, Bradford, Bristol, Halifax, Huddersfield, Hull, Leeds, Leicester, Newcastle, Nottingham, Sheffield and York.

Changes in trading methods, communications and technology led to provincial stock exchange mergers in the 1960s and eventual amalgamation with the London Stock Exchange in 1973. New arrangements for cash distribution and government banking led the BoE to close its remaining regional branches in 1997, replacing them with agencies that monitor local economies.

By the time provincial stock exchanges and BoE branches closed down, specialist communities had developed around them with pools of financial and local knowledge that remained available to serve people across each region. In some cases, provincial cities have been chosen for major financial firms' HQs and government offices. So, numerous financial hubs still thrive outside London.

Northern Powerhouse

Well placed to benefit from the Northern Powerhouse initiative is Leeds, already recognised as a financial hub and proud of its position. In the words of Leeds City Region Enterprise Partnership: "As the UK's leading centre for financial services outside of London, over 28,500 are employed in major banks and building societies. Three of the UK's top five building societies are headquartered here."

Two hundred miles to the north lies Scotland's capital, also an acclaimed financial centre. The City of Edinburgh Council points to: "A history of financial services excellence back to the Bank of Scotland's founding in 1695. Over 37,000 people work in financial services here, supported by a sophisticated supply chain, including a rapidly-growing fintech sector and specialist financial recruitment firms."

A short sea crossing from southwest Scotland is Belfast, which Invest Northern Ireland says is ranked third after London and Singapore as a fintech location. INI adds: "An unbeatable combination of world-class talent, highly competitive operating costs and research excellence in a low-risk, pro-business environment, has fuelled the growth of Northern Ireland's financial services sector."

Fintech cluster

In Wales, Central Cardiff Enterprise Zone claims to be a magnet for financial services innovation. The Welsh capital already hosts numerous FS companies and Trade and Investment Wales says: "The growth of the financial and professional sector in Cardiff has led to a thriving fintech cluster, supported by the region's incubator and co-working spaces with flexible, quality accommodation."

Leeds, Edinburgh, Belfast and Cardiff are just four of the various UK financial services hubs that serve clients in their own regions and further afield. At TOMD we have been working with local, regional and national firms in all parts of the UK since 1999. Wherever our clients are based, they can all be assured of the same high level of service provided to our London clients.