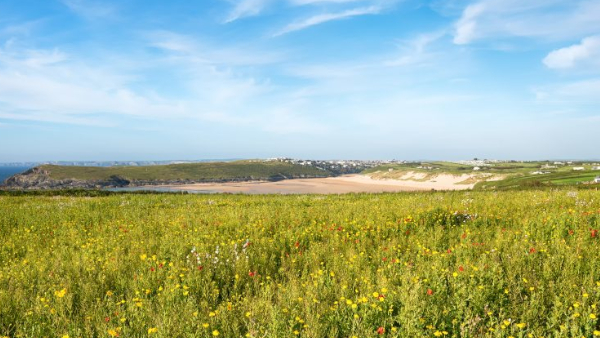 This county name packs marketing punch
24th July 2020

In normal times, almost every county in the land plays host to holidaymakers, but there's one that stands out as a vacation hotspot – Cornwall. It's so popular that one resort town, St Ives, decided to ban non-locals from buying new-build second homes there. Demand from outsiders, known unflatteringly as 'Emmets' in the Cornish language, made prices unattainable on local wages.

As Winston Graham's Poldark novels depict, before the Great Western Railway opened up the Cornish Riviera to visitors, the county depended on industries such as fishing, tin mining and china clay extraction, with a bit of smuggling on the side. Abandoned tin-mine wheel-houses and chimneys remain a feature of the landscape; a few old mines have become visitor attractions.

Cornwall's fishing prospects now rest on the Brexit talks. Lower-cost mining elsewhere killed off its tin mines, though recent plans to start reworking South Crofty Mine for tin and lithium have made faltering progress. China clay quarries continue to function, though not the one near Par now called The Eden Project. As for smuggling, occasional drug interceptions occur around the Cornish coast.

Cornish cachet

Its geography has given idiosyncratic Cornwall an independent streak, partly rooted in old stannary law governing tin mining. The Cornish flag of St Piran, black with a white cross, is a proud symbol. So, whether it's down to holiday nostalgia or just a feeling there's something special about Cornwall, there seems to be a widespread affection for Cornish products that serves as a marketing aid.

Several companies based in the county are successfully exploiting their Cornish heritage to market their products east of the River Tamar and even overseas. Cornish pasties are probably the county's most famous product, baked at home by tin miners' wives for centuries to sustain their husbands during long, arduous shifts underground. The best-known maker, however, is a relative newcomer.

Pasty paradise

In 1969, an 'Emmet' called Geoff Ginster started a small pasty bakery. Within two years, daily output reached 50,000, consumed in nearby parts of Cornwall and Devon. After he sold the business in 1977 to a Melton Mowbray pie baker, a big new factory was built at Callington. Now millions of pasties and other savoury snacks leave there each week, as demand for real Cornish products has soared.

Also unafraid of playing the Cornish card is ice cream maker Kelly's, whose current TV ads feature the local lingo and the slogan 'Cornish for ice cream'. This business was started in St Austell during the 1890s by an Italian, Joseph Staffieri, adopting the Kelly's name in the 1930s. It won local acclaim for its Cornish clotted cream ice cream and, now owned by Froneri, Kelly's is distributed nationwide.

Surfers' choice

Just as visitors can enjoy Kelly's at one of many ice cream parlours across Cornwall and then buy the product anywhere for home consumption, so they can quaff Tribute and other ales from St Austell Brewery in Cornish pubs and then repeat the experience back home. Founded in 1851, St Austell's other brews include surfers' choice Korev lager, labelled with a stylised flag of St Piran.

Exactly 130 years after the brewery opened, a small general clothing store in Penzance changed hands. The new owner's three sons, the Chadwick brothers, inherited it in 2001. They recognised the marketing power of Cornishness and created Seasalt Cornwall, to purvey women's clothing designed in Cornwall and full of Southwest nauticality. There's probably a branch near you.

Inspired by seagulls

Seasalt also sells chocolates called Seagull Droppings, but Cornwall does have more appealing nibbles, such as biscuits baked since 1886 by Furniss (Proper Cornish) Ltd. Its Redruth bakery turns out The Original Cornish FairingTM and other traditional biscuits, but if you've not noticed the brand on the shelves you may have seen Rick Stein's Oat Biscuits with Cornish Sea Salt – baked by Furniss.

So, even Cornwall's marketing power sometimes needs a celebrity boost to get consumers paying attention. Smaller businesses may also benefit from the support provided by the Made in Cornwall Scheme, which has equivalents in other counties. The marketing wisdom to be drawn from all this is, if you have a distinctive place of origin or story to tell, get the word out to prospective customers.