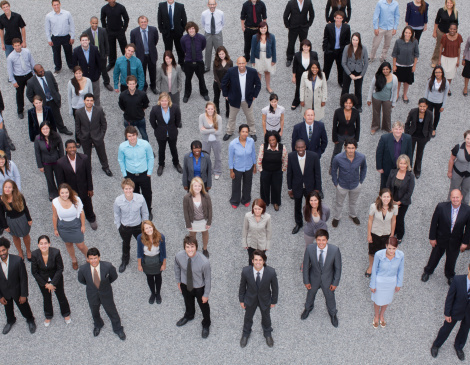 A little mutual appreciation
28th May 2020

Some big names in financial services are mutuals owned by their members and policyholders rather than external shareholders. High-profile examples that advertise heavily include Nationwide Building Society and insurer NFU Mutual. Other well-known heavyweights such as the Halifax and Norwich Union (now Aviva) abandoned mutuality by floating on the stock market two or three decades ago. But this isn't about any of them; it's an appreciation of the little guys of the mutuals world.

In a secluded corner of the Financial Conduct Authority is a section responsible for the Mutuals Public Register. It keeps a watchful eye on categories of mutual that include building societies, friendly societies, credit unions and mutual benefit societies. Many of the smaller mutuals on the register are long-established yet little-known because they perform a niche role or serve a membership with something in common, such as their home town, trade or place of work.

The building society movement started in a Birmingham pub in 1775. Early societies had limited numbers of local members, who pooled their money and skills, and were 'terminating' in nature so wound-up once all members were housed. 'Permanent' building societies followed and were able to expand by adding new members. They were growing rapidly when today's Building Societies Association was formed in 1869. By 1910 there were over 1,700 societies with 626,000 members.

Stafford's little mutual

Terminations, mergers and flotations have cut BSA membership down to a mere 43 societies. They include big fish like Nationwide and Yorkshire but also some obscure tiddlers. Here's one you might not know about: Stafford Railway Building Society. It says of itself: "The Society was established in 1877 and with its friendly service, prudent management and local focus, originally championed by a small group of railway workers, it is still going strong."

Another building society founded a century after SRBS exhibits green credentials. Ecology Building Society was opened in 1981 to support environmental building renovations and sustainable development. It boasts: "We've lent to over 3,000 projects, supporting individuals, charities, environmental businesses and community-led housing organisations to realise their sustainable living ambitions. In 2019 we lent £43.5 million to support 308 sustainable properties and projects."

Whilst building societies have their own trade association, various other mutuals belong to the Association of Financial Mutuals. Among AFM members are several friendly societies, which developed in Victorian times alongside the building societies. Friendly societies similarly began on a local basis, created to provide benefits to their members in times of hardship through illness or old age. In the 1890s there were over 25,000 registered friendly societies and some still operate today.

Friendlies with benefits

There were friendly societies formed for the benefit of workers in farming and forestry as well as urban trades and industries. One of the oldest survivors is the Shepherds Friendly Society. Founded near Manchester in 1826, it was a merger of fraternal groups that included the Royal Shepherds Sanctuary Benefit Society and the Ancient Order of Shepherds. Happily, it has moved with the times over almost two centuries and its website even has an intermediary hub for financial advisers.

Shepherds Friendly explains: "Our founders formed a mutually beneficial society within which they could all invest regularly, and that would then support them financially in the event that sickness or injury prevented them from working. The founders and those who joined the society would take sole ownership, and would be in charge of running the society and ensuring it was there for the members when needed. It's this that forms the basis of mutuality, and is still our main focus to this day."

Basic savings and loan facilities for members with a 'common bond' are offered by credit unions. They were established in many parts of the world, including Ireland and the Caribbean, before the UK's first examples opened in the 1960s. Over the next few decades, the movement mushroomed in some areas, notably around London and Central Scotland. Glasgow Credit Union was founded in 1989 for council workers but is now open to all Glaswegians; it has more than 50,000 members.

1.4m members across the UK

The UK had over 500 credit unions 20 years ago, but mergers and closures brought a one-third fall, though they still serve some 1.4m members. Both Northern Ireland and Wales have numerous credit unions and the Welsh Government encourages their use, stating: "Credit unions are a good alternative to pay-day loan companies or loan sharks as they cannot legally charge more than 26.8% APR and many charge less. Savings are protected by the Financial Services Compensation Scheme."

Established in 1973, Crossmaglen Credit Union is well-known in Northern Ireland but less so elsewhere in the UK. It describes itself as: "A local, not for profit financial institution that specialises in providing a safe place for savings and loans in our community. Crossmaglen Credit Union is proud of its heritage and continues to be governed by our members and voluntary Board of Directors. It is non-sectarian and non-political, and continues that Irish tradition of co-operative self help."

So, the spirit of mutuality is alive and well across the four nations of the UK, even if some of the smaller local mutuals have a low profile outside the communities or occupations they serve; though membership is not necessarily confined to the trade or locality implied by the name. If it were, the Shepherds Friendly Society would have far fewer members than today's many thousands; the same would apply to Stafford Railway Building Society. Our smaller mutuals surely deserve appreciation.