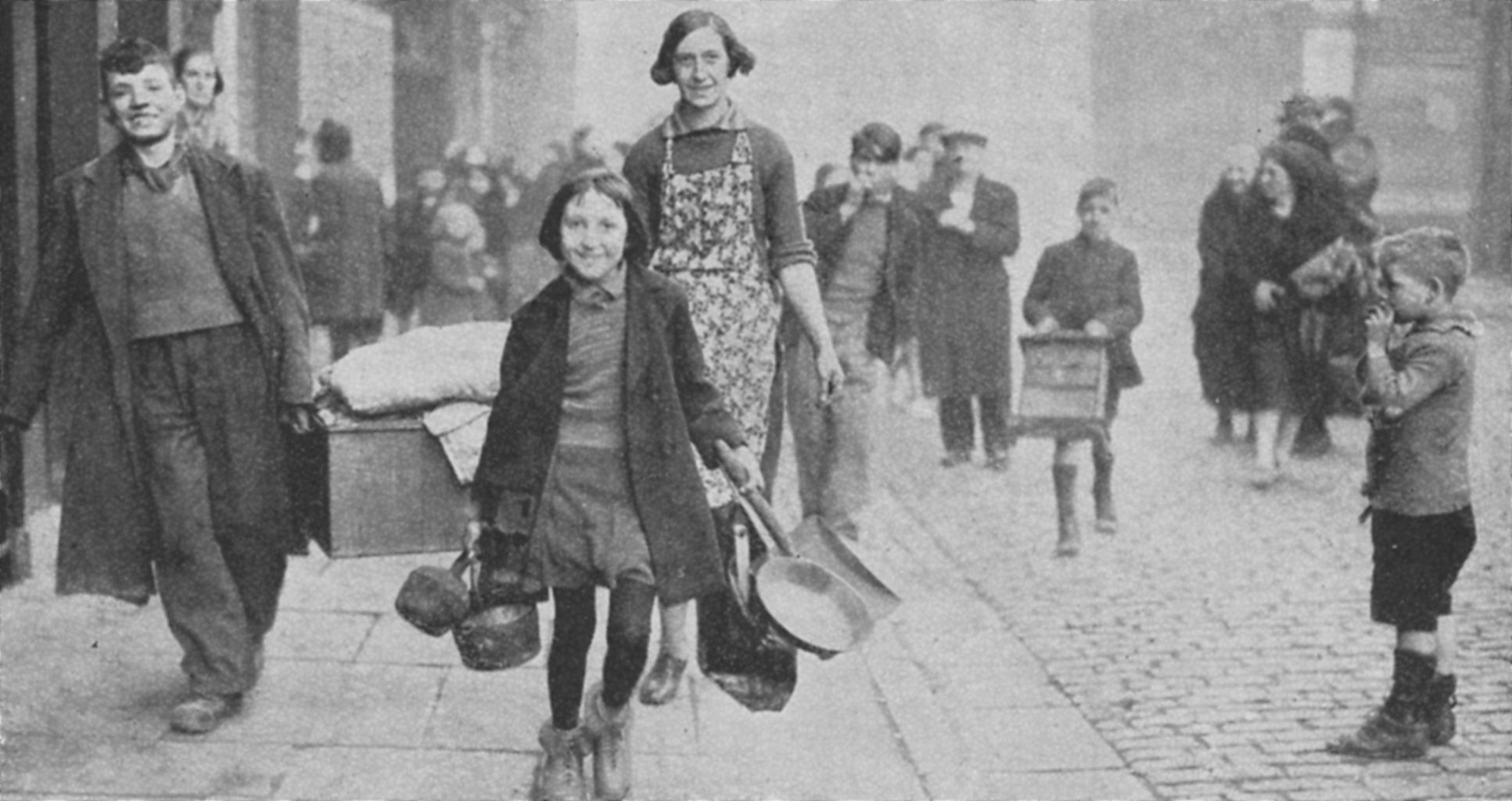 VE Day also heralded financial change
8th May 2020

Victory in Europe Day on 8 May 1945 was first and foremost a huge milestone on the road to peace after six long years of war. Once the euphoria died down it was also a time to reflect on sacrifices made and the work still needed to secure global peace and start rebuilding lives. The last of these would be hampered by the economic impact of the war, yet the next 75 years brought huge change.

As well as unending news of casualties, the war years brought other challenges on the home front. Food shortages prompted the iconic 'Dig for Victory' campaign and inevitable rationing, which continued through the late 1940s. Rationing helped to ensure fair availability of small quantities of basic food items such as eggs, bacon and dairy products. Shortages of other goods forced up prices.

Other living costs for returning military personnel and for war widows were also on the rise. Huge suburban developments in the 1930s had enabled more families to buy their own homes, with a brand-new semi on London's outskirts costing less than £1,000. Enemy bombing raids devastated swathes of urban housing, while new building paused; with housing scarce, prices rose post-war.

Free healthcare for all

So, times continued to be tough, but the early post-war years were marked by social change. A new political agenda brought two major developments in 1948: nationalisation of the railways and the creation of the National Health Service that has played such a pivotal role in tackling COVID-19. Before the NHS, everyone had to 'go private', though many could not afford any treatment.

By the early 1950s, the country was getting back on its feet. Although the war had brought economic recession, military needs had expanded industrial capacity whilst advancing aviation and other technologies, even basic computers. Rationing ended in 1954 and house-building resumed, with plans being drawn up for 'new towns' across the country to get people out of slums and prefabs.

On an individual level, it took a while for finances to recover. The wealthy had dealings with banks and stockbrokers, but the average demobbed soldier on Civvy Street had very little spare cash and most likely had a savings account at the Post Office and, after 1956, a handful of Premium [Savings] Bonds, to add to the possibility of a big win if the weekly football pools entry failed to provide one.

Unit trusts gain favour

The 1960s became a decade of opportunity for the baby boomer offspring of war veterans. Housing supply had improved and mortgage loans were available from building societies if you saved with them faithfully for a year or two. Jobs were also plentiful in many parts of the country. Some ordinary folk even began investing when a pre-war invention, the unit trust, gained popularity.

More of the same followed in the 1970s, though inflation then took hold, not least in the property market, where a house-price boom kicked-off in 1971. Whereas the 1950s had brought the mainstream arrival of consumer goods like TVs, fridges and twin-tub washing machines, and the 1960s a big surge in car ownership, the 1970s saw the overseas package holiday take off.

New financial laws

As for the financial scene, informal regulation by the Bank of England was formalised by the Banking Act 1979 after a crisis among secondary banks. Also in 1979, the government abolished UK exchange controls with their £50 foreign travel allowance. Attention then turned to the self-regulated financial services industry, leading to the Financial Services Act 1986 and a more structured approach.

Meanwhile, changes were afoot on the London stock market. In 1984, a new share index now known simply as the FTSE 100 supplanted the established 30-share index. The FTSE 100's initial value was set at 1,000 points; it currently stands at about 6,000. Another key moment came in October 1986 with the radical 'Big Bang' modernisation of the stock market's operations.

Finance sector evolves

The past three decades have seen a variety of updates to banking and financial services law to reflect evolution in the finance sector, including the advance of technology. Such advances have helped banks, insurers and financial advisers to enhance research capabilities and provide customers and clients with improved information and rapid portfolio valuations.

So, immense changes have occurred since 1945 in the financial position and lifestyles of families and in the operations of the industry that serves them. Recovery from the economic impact of a world war was lengthy business and this week's Bank of England analysis of the after-effects of COVID-19 suggests a deep recession that could take a while to clamber out of.

2095 house prices?

Dare we look even further ahead, say another 75 years? We know that there are challenges to come, starting with COVID-19 and Brexit, then moving on to climate change and maybe some other deadly viruses. Current projections point to someone born in the UK in 2020 surviving beyond age 75; based on post-1945 rises, they may live to see average house prices break through £35,000,000 by 2095.